Skip to Main Content
It looks like you're using Internet Explorer 11 or older. This website works best with modern browsers such as the latest versions of Chrome, Firefox, Safari, and Edge. If you continue with this browser, you may see unexpected results.
The Playlist Viewer page contains the following features and functionality: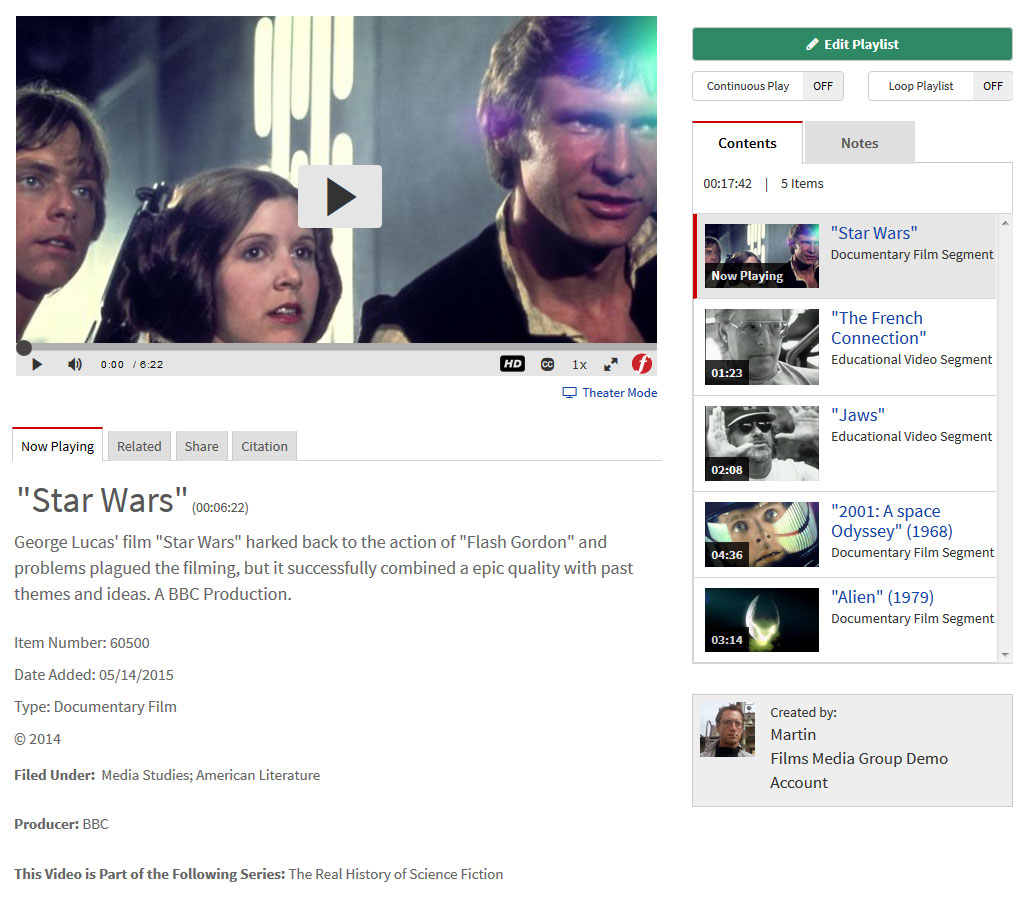 Playlist Title - Editable field to modify the playlist name.
Video/Audio player - Displays the first item in your playlist.
Edit Playlist button - Opens edit mode for this playlist (if you are the author).
Playlist Controls - Allows you to toggle Continuous Play and Loop Playlist on or off.
Contents tab- List of all items in the playlist. Click on any item to view it.
Notes tab - Playlists notes provided by the playlist author (note: this only displays if notes are actually provided).
Now Playing tab - Contains the title and metadata for the active playlist item.
Related tab - Contains links to content that is relevant to the the items in the playlist.
Share tab - Contains sharing options such as Playlist URL, Playlist Code, and Email Playlist function and options to share the Playlist to third party sites like Google Classroom.
Citation tab - Allows you to create citations for the active item in the Playlist.